EXPLORE OUR HOSTELS
We will help streamline your travels, saving you time and money and raise the quality of your experience while traveling the Balkans.
Our hostels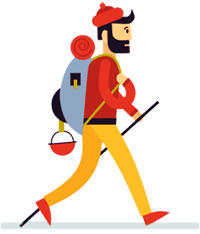 EXTRAORDINARY HOSTELS


UNBELIEVABLE VALUE


A non corporate network of unique and like minded hostels. We share the perspective that big OTA's are destroying the backpacking way of life, inflating prices and lowering the quality of hostels.
Passion for hospitality
We will help streamline your travels
Quality and good experience
Direct booking
About us
Explore balkans
Explore the cities across the balkans at Montenegro, Albania, Slovenia, Serbia, Croatia, Bosnia & Hercegovina, Macedonia and Kosovo.
Explore